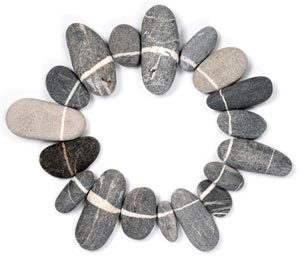 There is
this scene from the movie The Dead Poet Society
that haunts me. It's where Robin Williams, an irreverent and heretical new teacher at this traditional boarding school, gathers his students around him in class one day ("huddle up!") and quotes a couple of lines from Walt Whitman's poem Oh Me, Oh Life! In it, Whitman is pondering the questions of life and poses his own answer in this one, beautiful invitation to the reader:
That the powerful play goes on, and you may contribute a verse
. And then Robin Williams looks at all the boys gathered around him and asks this: "
What will your verse be?"
Watching that scene—and hearing that one particular line followed by that question—always makes me tear up a bit. Perhaps it's because it's a value of mine. Perhaps it's because I'm a creator at heart and I see life as a canvas, capable of being painted and repainted over the years. Perhaps it's because it breaks my heart to consider all those unrequited dreams, unarticulated thoughts and feelings, or unexpressed visions that live and then die inside our human bodies each day—like a library filled with books no one ever gets a chance to read because it burns to the ground. While it may seem morbid—and in fact, I was born on the cusp of the day of the dead—that one line gives me hope each day. I get to contribute a verse, again and again, with each day that I live.
So on this day I turn 52—a year I am told is significant in the Mayan calendar as having completed one full cycle or "bundle" of living—I am giving myself the gift of writing daily verses. My aim is to write short takes on my thoughts, feelings and observations in these transitional times. I want that for myself now—that momentary pause I get when I still myself enough to reflect and make sense of the world around me through writing.I'll begin with one for every day in the month of November to start my practice, and will plan to continue the practice with some regularity over the next year, intermixing these daily verses with some of my longer-form essays.  If you want to journey with me, this is where I will be.