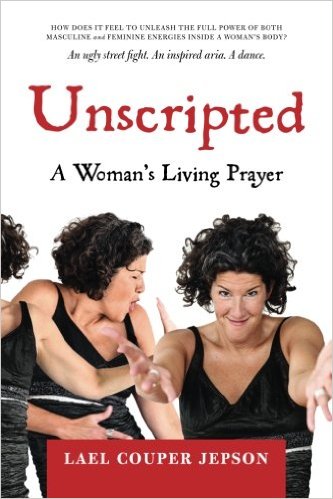 Unscripted: A Woman's Living Prayer
My first book, published in 2015, is my story of figuring out what it means to be whole woman in the world—on my own terms and in my own way—without apologizing, defending, explaining, denying or feeling crazy, selfish, embarrassed or guilty.
For too long I had felt like not enough or too much. I felt like I was trying to play the game, but I could never win. I felt like I was working hard chasing something, but I would never arrive there (wherever "there" was…).
So I met myself right where I was and had a bit of a reckoning with two distinct energies inside myself that were fighting like unruly siblings in the backseat of my car—one was the robust and loud (the masculine), the other was nearly invisible and quiet (the feminine). The first I shamed, and the second I silenced.
Because I wanted all of me, this was the book where I figured out how that looks—embodied—on my terms, in my own way, in this one life.