This is a repost from something I wrote last year. At the time, I was poised to release my book into the world, and writing this helped me to name what I was feeling. A year later, I find myself returning to my own words in a different context, but with a similar intention: To name what I am feeling in the wake of this election. Unlike when I wrote this, what I find myself facing today is not simply an exercise of navigating "what if…", but engaging in the stark reality "here we are…" 
This is me throwing another rock to create ripples of change — for myself and others. And this is me, still standing in the arena, resisting my familiar urge to fight for change (for like you, I am tired of that stale strategy), and challenging myself to live my life as a prayer — asking myself what that means and how that looks for me today. I am sitting with that actively. And, like you,  I am mustering the courage to find out. 
When I posted this last fall, it received 2,500 hits in just a couple of hours — telling me, once again, I was not alone and had struck a resonant chord for many. Perhaps it will resonate again in the light (or darkness) of a new day. 
Originally posted: 9.25.16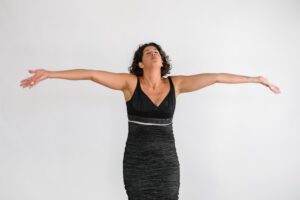 My son and I sat on the couch last night and looked at the proof for the cover of my book. He nodded, and then got really quiet. I asked him why.
"I'm afraid you're going to get bullied."
I was speechless. His one comment touched on two raw nerves of mine: 1) the intense vulnerability I am feeling in releasing this book into the world and 2) my sadness that he is growing up in a world that has kids fearing the likely reality – not just for themselves, but for their parents – of being bullied.
I don't remember being afraid for my parents.
And he's right. I am terrified. Even as I move forward. Because it is a reality I face. I support my clients in facing down that fear daily in my work, and with this latest creative endeavor of mine, I know that feeling all too well in my own bones.
Here's the likely reality:
Someone will think what I've written is a crock of shit, a load of bunk, or pointless drivel
Someone will call me an entitled white bitch, an angry feminist, or a self-absorbed narcissist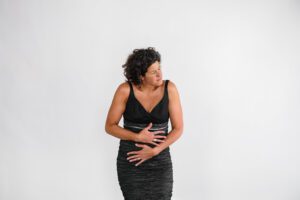 Someone will take offense to what I've written and will reciprocate by offending me
I'll be called stupid, foolish, delusional or a whack job
Someone will say that buying my book is a waste of good money or reading it is a waste of valuable time
Someone will find a typo or a grammatical error on page 46 (to name just one) and will use it as evidence of my stupidity
Someone will say they are disappointed by my book…that they expected it to be better, more, different
Someone will feel the need to inform me of all the nasty and mean-spirited things being said about me that I might have missed
Some of these people will be well-intentioned, but many will not. Because sadly, that is the reality of the world we face. Monica Lewinsky's TED talk touched on this, pointing out that we have made public shaming a blood sport in our society.
I'm not being dramatic. I'm being realistic. Even as I move forward.
When I think of "blood sport", I think of gladiators and how they entered the arena knowing there was a strong likelihood they would die. They entered the arena with the intention of fighting for their life in front of a crowd that was hungry for blood to be spilled. I remember a similar sensation when I went to a monster truck rally with my sister, feeling an embarrassingly strong desire for some horrific crash to happen. Blood.
Part of me knows it is in our nature as humans to be drawn to death – we do it every day when we slow down at the scene of an accident: it's called rubber-necking. But social media has taken this sometimes event and turned it into an everyday occurrence. It's the new normal.
Brene Brown's TED talk
 revealed her own experience with this phenomenon when she first sought to engage us with topics like shame, humiliation and vulnerability. I saw her speak recently to a sold out audience for her latest book tour,
Rising Strong
. She shared the story that helped me finally get off my ass over a year ago and start to write my book that was inside me.
Her story was about sitting in bed one morning in the weeks after releasing one of her books, and reading – even though she promised herself she wouldn't do it – the scathing comments on Amazon. She was called fat and ugly and other horrific hurtful things.
It broke her heart, and damn near broke her spirit.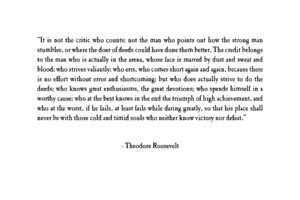 And then, she stumbled upon a quote by Theodore Roosevelt that helped her to see her own bravery – for having the courage to step into the arena and get messy, maybe even fail.
In that moment, she decided she would only take feedback from those who were also in the arena – those brave souls out there with her that were also taking risks, doing something that scared the shit out of them, and doing so publicly – agreeing to have their endeavors (good, bad or ugly) be seen by the masses, and consenting to be vulnerable.
Hearing her story was the catalyst for me saying yes to this book – for me going into the bowels of the arena, taking the creaky elevator up, and stepping out in the bright light, knowing there are most likely lions lurking and ready to pounce.
I want to be one of those brave people – like Katniss Everdeen in the Hunger Games, when she first arrives in the arena with the other tributes, many of whom become allies.
Except I'm not going to engage in a battle. I'm not going fight in the arena – I've done that, been there, bought the t-shirt. And I'm tired. It's an exhausting strategy.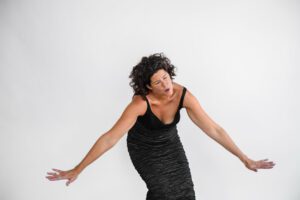 I've decided I'm simply going to be
present
in the arena – to stand on my patch of dirt and to live my life as a form of prayer. To burn with an intention so bright, I am luminous and able to be seen clearly by others.
A Living Prayer. I write about this in my book, but what I essentially mean by that statement is that I want to live life with the intention – for me, for women, for us all – to be free. To be who we are without all the apologies, explanations, justifications, qualifications, and ramifications.
Because I want more people in the arena. I want a crowd. A village. A party. A revolution.
I want the arena to be where it's at, and I want the stands for spectators to feel barren and desolate…unappealing to the masses.
So I'm being very public with my experience of writing this book – which includes my process of entering the arena. Brene Brown (and Elizabeth Gilbert, Cheryl Strayed, Glennon Doyle Melton, Anne Lamott, Danielle LaPorte, Tama Kieves, Christiane Northrup…as so many more) did it for me, so I'm paying it forward.
If you've found your way to SheChanges and you've stumbled upon this – and read this far – I'm going to take a wild guess that you are poised to enter the arena in some capacity.
So for what it's worth, here's what I've learned so far:
Shame doesn't help
Trying to talk myself out of my fear by telling myself I have no reason to feel it? That is just piling shame on top of fear – a toxic stew for the soul. And yet it's so seductive, it lures you in without even realizing it, like sirens on the rocks. Here's how that looks: just this morning, I stumbled upon an interview with Aberash Bekele, a Ethiopian woman who was imprisoned at the age of 14 for three years for killing her abuctor-cum-husband, only to be released, exiled from her country and family, having to go silent about her experience for fear of her life being taken. THAT woman has right to be afraid, not me – the western white woman with advanced degrees and a life of privilege. What right do I have to be afraid? Truth? Absolutely – a solid case. Helpful? Not in the least. Shame silences soul whispers and snuffs out desire. It tells us we are not worthy and have no right to feel what we feel or want what we want. There are plenty of people who will do it for you, and we have no control over that. But what I'm learning is how to catch myself when I am actively participating in my own shame.
Naming and feeling your fear feels counter-intuitive, but it greases the skids and helps you move forward
Wanting something with your whole heart means you run the risk of getting heartbroken. It just does. I sat with a client yesterday who was poised to go after her dream with her whole heart, and had hired me to hold her to that intention. We talked about how "scared" and "uncomfortable" would be her new metrics of success. When we started to drill down to specifics and brass tacks, I saw what I often see in my clients (and have felt in my own bones): paralysis. Fear moves into terror, which has us want to hold perfectly still – not breathing, not moving a muscle, hoping the feeling will recede. But it doesn't go away. It lingers, and we soon find ourselves stuck and lacking oxygen. This was the case with my client yesterday and when I paused at that moment and asked what she was feeling, she burst into sobs and was unable to speak. What we touched was her fear: what if I do this and I fail? By touching it, we honored it – we made it right, we allowed that fear to come into the light of day and have an audience with us. Which allowed the death grip to be loosened, the breath to return, and the body to relax and feel safe again.
Hang around with brave people
This one is tricky to navigate. What I'm talking about is not the people who necessarily comfort you, but those who inspire you to come out from behind yourself (into the arena). Many times they are in the arena themselves. But more often than not, they are the people that don't see you in harms way or in danger – they see you on an adventure or a mission. They don't soothe as much as they agitate, like that cycle in the washer that gets out the stubborn stains. In the coaching world, we call this technique "calling forth" someone – locking eyes, saying "I see you", and standing fiercely beside them in the face of fear (or doubt, anxiety, the unknown, obstacles…) Brave people are the ones that see life as an adventure to be lived. Brave people have fallen down and would do it again in a heartbeat. Brave people know how to "feed your strengths…pet the tigers…and don't worry about the amoebas", as Tama Kieves writes about in This Time I Dance. Brave people love you too much to have you stay where you are. Find them.
Shake it off…literally
Rochelle Schieck, founder of Qoya (although she's quick to admit Qoya founded her) taught me something so valuable when I attended one of her dance experiences this past summer at Meggan Watterson's REVEAL immersion at Kripalu. Her premise is that when women dance, they remember they are wise, wild, and free. At some point during this guided dance experience, she tells a story about a gazelle being chased by a lion. She points us back to our animal instincts, when she shares that after the gazelle is out of harms way it begins to shake. All over. Not because it's afraid, but because it is systematically inviting the fear to exit its body, one appendage at a time. So she has women do that – shaking hands, hips, butts, heads, feet – showing us how the earth is able to receive that fear from us and use it as compost. The result? More lightness, heat, and vitality. Try it. Shake one hand really hard for ten seconds or so, and then stop and hold it up next to your other hand. Notice a difference. Yea. So if you're feeling scared, nervous, anxious, overwhelmed, overcome: shake.
Ask for what you need
And know that this will change, sometimes daily. This is often the hardest bit for women, because asking for what we need takes us into the realm of feeling selfish, guilty or needy (all variations of the shame theme above). Having navigated this over the last year, I found the muscle I've needed to strengthen the most was providing specific direction to those in my life on how I needed them to be with me. For instance, I would tell my husband and sons that I was in a deeply creative hole, and so if I seemed overly distracted or preoccupied, I need them to understand it was because I wasn't really here in this realm, but was far, far away – deep inside myself. In another example, I told a group of women I meet with regularly that I just needed to give voice to my shame so that it could be witnessed by someone outside myself, asking them to resist the urge to rescue, fix or soothe me in that moment.  What this has required of me is a degree vigilance and self-awareness I didn't know I possessed. But when I was able to connect my needs to the service I was seeking to honor by writing this book, I was somehow able to become a better wing woman for myself.
Figure it out as you go
The phrase "I don't know" has become a familiar traveling companion over the past twelve months. In fact, not only am I saying that phrase with more frequency, but I'm also believing it. I never thought I'd get to that point, but it speaks volumes to my relationship to the unknown and the degree to which I've had to acclimate to feeling uncomfortable, exposed, and vulnerable. Because the reality is, as my friend Kate has been known to say, "none of us know what the fuck we're doing."  I have taken such solace from that over the past year. It's what has helped me not feel so alone. I used to look at accomplished women and tell myself a story about how confident, supported and fearless they must feel. Then I heard Kate's mother, Christiane Northrup speak in front of a group of women this summer about how being at the edge is always lonely. Always. With tears in her eyes and a heart full of gratitude, she shattered my perception of her life – having me see that just because she has written countless books, done PBS specials and been interviewed on multiple occasions by Oprah, she was no less impervious to fear and vulnerability than I am. Fear, it seems, is a constant companion at the edge – and in the arena. Necessity is the mother of invention. Feeling fear (and doubt and insecurity) is an prerequisite to figuring it out.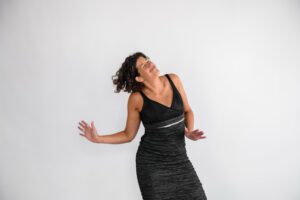 So I will not be engaging in a battle in the arena. I will be living my prayer and inviting you to do the same.
I will be thinking about the wise friend of mine who told me that my job was to throw my rocks into the water – and to stop expecting to see all the ripples it creates.
"Just keep throwing rocks, Lael." 
I will be thinking about the woman I will most likely never hear from or read about. The one who picks up my book in the middle of the night, relates to something I've written, and doesn't feel so alone as a result.
I'll be thinking about her.
She will have made my trip into the arena worth every moment.
Want to learn more about being a living prayer?
I'm having a November Birthday Sale of Unscripted, my book
For the entire month of November, I'm celebrating my birthday and the art of creation by selling Unscripted for $19.68 (the year I was born, get it?) rather than it's usual cost of $34.69.
Make a plan, rally your friends, and reserve your ticket to SheSpeaks for December 8th
If you're looking for some mojo, some inspiration, some light in the darkness, or some kindred spirits, SheSpeaks is for you. It's an evening of women's storytelling I'm hosting on December 8th. This will be the 7th SheSpeaks I've held (and it's generally a sold out event) but the first time that I'll be holding it since writing/releasing my book. And the theme? A Living Prayer. Eight speakers will be taking the stage to explore that theme with me that night at One Longfellow Square, and tickets are flying off the shelves. So if you want in, make a plan and don't delay — tickets are on sale now at One Longfellow Square.
Listen to and/or follow my podcast An Unscripted Woman
If you haven't checked this out already, this is basically my creative response to requests for an audio version of my book. Each week, I read aloud a chapter of my book in an episode and do a riff at the end about what I've learned, noticed, and am aware of since writing it.
Check out the new events I've got coming up this late fall/winter on my homepage
My women's circle is full and will started up last week, but it's never to early to look at it for next year (seats fill up way in advance!), and I've got some new experiences lined up for those of you who are not local to Maine, but might be hankering to connect. Also, the video of my story I told at October's SoundBites just became available, if you missed that event but want to check it out.
Be on the look out for some of my favorite blog posts to be reposted this month